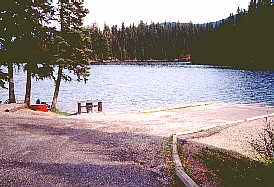 This 140 hectare park is located on the north shore of Purden Lake. Nearby are the Cariboo Mountains to the south and the McGregor Range of the Rocky Mountains to the north.
Purden Lake Provincial Park is located in the Fraser Basin where visitors will find a remarkably diverse range of vegetation on the glacial drift that blankets the landscape. White spruce, lodgepole pine, Douglas, alpine and sub-alpine fir, willow, alder and birch thrive here. During the summer months Indian paintbrush and lupine add splashes of colour.The diverse nature of this area makes a perfect home for a wide variety of mammals, birds and waterfowl including beaver, snowshoe hares, porcupines, bald eagles and the loon.
---
LOCATION

The park is located 64 kilometres east of Prince George on the Yellowhead Highway #16.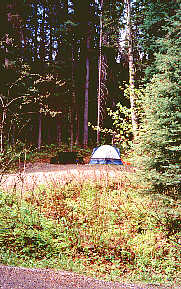 PARK FACILITIES & ACTIVITIES
Camping - The campground consists of 78 sites including 7 double units and 12 tent sites. Water, firewood and toilets are located near each site. An adventure playground, horseshoe pits, changehouses, a picnic area with shelter and a sani-station are also provided.

Fishing and Boating - A boat launch is located near the campground. Angling for rainbow trout and burbot can be a productive pastime.

Hiking and Trails - Lakeside walking trails provide a closer glimpse into the scenic beauty of this area.

COMMERCIAL FACILITIES

Gas, propane, boat rentals, a restaurant and other necessary supplies can be found at Purden Lake Resort located on Highway 16, 5 km east of the park.
If you would like to have your business listed, please Click Here.
---


British Columbia Adventure Network © 1995 - 2022 Interactive Broadcasting Corporation