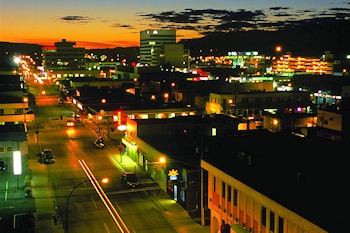 Prince George Night Lights
Prince George, BC
Prince George is the largest service centre for the northern part of British Columbia; perfectly situated at the crossroads of two major highways and two railways.
Once a fur trading fort, Prince George now has all the modern amenities amidst a sea of natural attractions that entice visitors from around the world.
---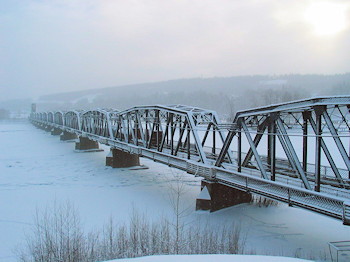 Winter Scenery. Photo: Initiatives Prince George
As well as serving the north as an economic centre, Prince George is also home to the University of Northern British Columbia, providing students from northern BC with more educational opportunities.
For the visitor, there are many activities to keep busy.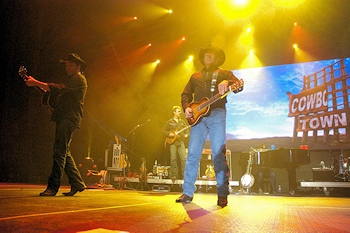 Take in a concert at the CN Centre, Prince George

There are walking tours of the Heritage River Trails, an intriguing Railway Museum, historical Fort George Park and more. Touchwood Tours offers forestry tours at (www.touchwoodtours.com).

Just outside the city, the surrounding countryside can provide you with countless opportunities for camping, fishing, skiing, boating, swimming and more.

Whether you want to take advantage of the many activities and attractions in the city itself or wish to explore the countryside, you will never be at a loss for things to do.




Accommodation/Adventure Providers




If you would like to have your business listed, please Click Here.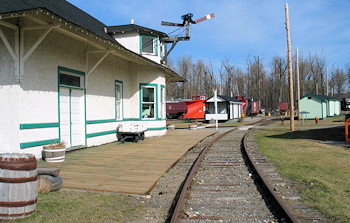 Railway Museum . Photo: Initiatives Prince George
Population: 72,500
Climate: Summer Average: 15 C
Winter Average: -12 C
Precipitation: 63 cm/yr
Access: Prince George is conveniently located at the crossroads of Highways 16 and 97. Commercial air, bus and rail service is available.
---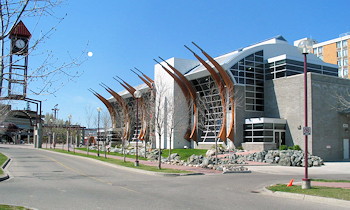 Two Rivers Gallery. Photo: Initiatives Prince George
Accommodations: Numerous private and provincial campsites dot the area. Modern motel/hotel accommodations are available in the city with a number of resorts and lodges nearby.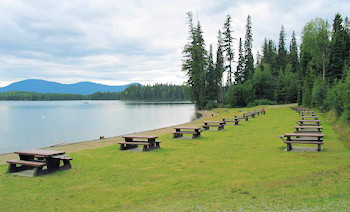 Purden Lake Picnic Area. Photo: Initiatives Prince George
Recreation Facilities & Activities: golf courses, ice & curling rinks, tennis courts, pools, parks, ball diamonds, trails, forest tours, hiking, biking, fishing, boating, swimming, kayaking, waterskiing, camping, hunting.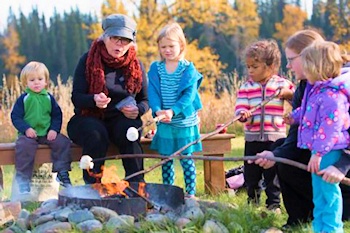 Prince George is a great place for family activities!
Local Attractions: Railway Museum, Heritage River Trails, Regional Museum, South Fort George, Hudson Bay Slough Bird Sanctuary, Symphony Orchestra, Two Rivers art gallery, Fraser & Nechako Rivers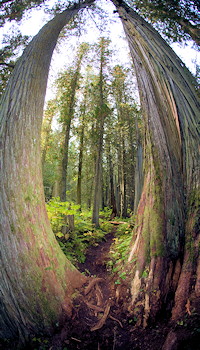 Ancient Trees.
Photo: Initiatives Prince George
February - Mardi Gras
March - Dance Festival
April - Music Festival
May - May Days, Children's Festival
June - Rodeo
July - Canada Day, Country Music Festival
August - exhibition, Food Festival
October - Oktoberfest
November - Studiofair
December - First Night
---
For Information:
Travel InfoCentre
1300 First Ave,
Prince George, BC, V2K 2Y3.
Tel: 250-562-3700 or 1-800-668-7646