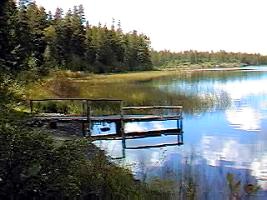 Resorts & Campsites: There is a large BCFS campsite which is RV accessible. A gravel boat launch is also provided. Motors are restricted to 10 h.p.

BC Adventure Network members serving this area:


If you would like to have your business listed, please Click Here.

Fishing Report: Eastern Brook Trout averaging around 2 lbs. Rainbows up to 5 lbs, and sometimes larger. Trolling with wedding bands, hotshots and spinners is popular. However, Raven can also be an excellent fly fishing lake. A very popular ice fishing lake.
Be sure to visit Fishbc.com for angling information!

Viewscape: Raven is surrounded by hilly Lodgepole Pine forest. Some logging in the area.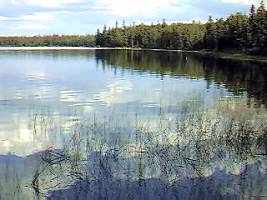 Shoreline: Soil with 50% rock. Shoreline is mostly forested with isolated swamp areas. Water killed trees in up to 6 ft of water surround the whole shoreline.
Nearby Lakes
See Beaver Lake and Palmer Lake.
Note: Always check your current BC Fishing regulations before you start fishing a new lake.