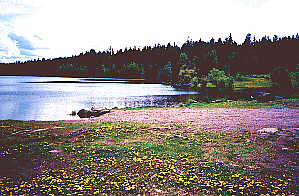 Resorts & Campsites: Dugan Lake offers a large open & treed BC Forest Service campsite: RV accessible

BC Adventure Network members serving this area:


If you would like to have your business listed, please Click Here.

Fishing Report: Highly productive lake, with rainbow trout & brook trout taking both fly and small lures. The brookies are your main target with sizes averaging 1 1/2 to 2 lbs. and occassionally going to 4 lbs.

Be sure to visit Fishbc.com for angling information!

Viewscape: Dugan Lake is situated among rolling hills in a spruce-lodgepole pine forest. Cleared grazing land can be seen on both west and north sides of the lake.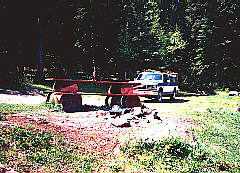 Shoreline: 4,184 meters (13,728 ft). South & east sides of Dugan Lake are forested to shore, which is rocky with some overhanging trees. The north and west sides are more swampy with reeds and swamp grass. Some areas have grass growing right to the shoreline.
Nearby Lakes
Dewar Lake: Dewar Lake. A small aerated lake situated on the Horsefly Rd just past Dugan Lake. Excellent fly fishing. Main quarry is rainbow trout.
Note: Always check your current BC Fishing regulations before you start fishing a new lake