Lodging & Services
Recreation
Cities & Towns
Lakes
Travel Info
Points of Interest
Provincial Parks
Trails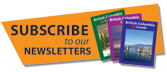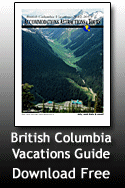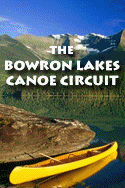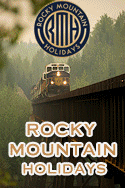 Stein Valley Trails:

Map courtesy of BC Parks, Thompson River District.

Click on one of the green circles to access information on the trail.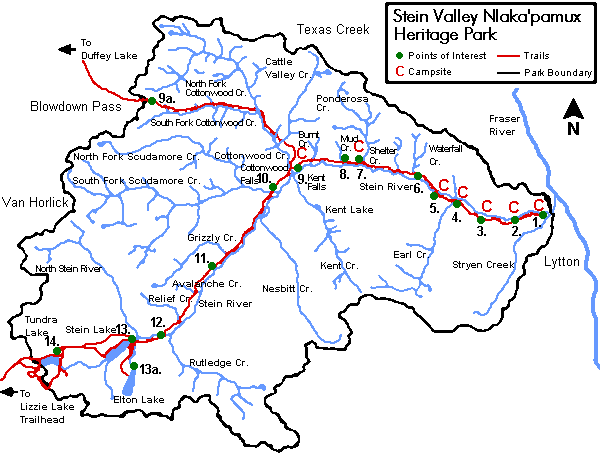 ---

After the Stryen Creek bridge the next four kilometers of trail are open boulder strewn pine flats giving away to moister Douglas fir forest with more undergrowth. A campsite is located at about the 2-kilometer point and another just before the Devil's Staircase.

---

There are two talus (large rock) slope crossings, the first one is 300 meters long giving way to large boulders and an open area with a seasonal creek that floods over trail in spring. The second talus slope is about 200 meters long to the TeePee campsite.

---

Rocky Terrain under Douglas fir until you get to Teaspoon Creek which has 4 channels. Trail winds through Douglas fir forests with increased vegetation to Earl's Cabin campsite.

---

The Earl Creek crossing is a bridge made of two logs and a handrail. The trail is good over the flats until about 12-kilometer where trail is a rocky surface and follows closely along southern bank of Stein River. Yet another talus slope which requires careful footing, then an open clearing and a small creek to cross. Cable crossing (over Stein River) to be used by one person at a time.

---

Travel along the floodplains of the Stein River. Cross East Fickle, West Fickle, and Shelter Creeks using the four logs as a bridge. The next large campsite is Waterfall Creek Camp.

---

The Stein River Floodplain in spring promotes the ascent of Snake Bluffs. Use caution traversing the loose material covering the steep rock sections of Snake Bluffs. When you get back down to the floodplain the wet area continues for approximately 300 meters, stay at the foot of the hill and watch your footing. Fir and birch are prominent in this area. Ponderosa Creek has two crossings; one is a two-log crossing the second a single, flattened log with a handrail. The campsite is just west of the creek crossing.

---

Trail is flat and wandering under a canopy of Douglas fir and cedar until you reach Wrong Turn Camp at a tight bend in the river.

---

(Note: this is not a campsite.)

This section of trail is boggy and thickly vegetated. Cross 300 meters of talus slope west of Swamp Bluffs. Burnt Cabin Creek has a four-log bridge crossing. Burnt Cabin Creek to trail junction starts off rocky then a section of swamp; next an easy section of trail. Take south trail to Cottonwood crossing and campsite, the north trail goes to Blowdown Pass.

---

Some swampy sections to hike around in summer.

---

Difficult trail with extreme elevation changes to Cattle Valley Creek. Lots of deadfall across trail. Best travelled west to east. Good campsites at Cattle Valley Creek and forks of Cottonwood Creek.

---

Low wet areas turning to side hill with a lot of blowdowns. Trail markers are not always visible – a compass would be useful. Most of this area was burnt in 1996 – fire started by campers.

---

More blowdowns to Mid-Canyon Camp where you overlook Avalanche Creek, upward to High View Camp. Some side-hilling after High View Camp then downhill to Island Camp and a short distance to #3 Cable Crossing.

---

Travel along river bottom for 3 kilometers then climb up to North Stein Viewpoint. Drop back down to Stein Lake Camp and cross the North side of Lake on the logjam.

---

Very demanding part of the trail. Steep gradients, rock slope traverses and sudden weather changes make this section very difficult. Snow may be present throughout the year at higher elevations.

---

Not well marked and should be undertaken only by well-prepared and experienced hikers. Steep trail gradient.

---

Very demanding section of trail around Tundra Lake.

---


Back to Information on Stein Valley Nlaka'pamux Heritage Park


For more information on the Stein Valley Nlaka'pamux Heritage Park contact:
BC Parks
Thompson River District
1210 McGill Road
Kamloops, B.C. V2C 6N6
Telephone: (250) 851-3000
Fax: (250) 828-4633
Plan a Vacation

Lodging & Services: more info
Accommodations
Adventures
Attractions
Events
Dining & Entertainment
Shopping
Transportation
Conference Centers
Publications & Media
Recreation: more info
Attractions
ATV
Boating
Camping
Canoeing & Kayaking
Dog Sledding
Fishing
Golf
Guest Ranches
Health/Spas
Cat & Heli-Skiing
Hiking
Houseboating
Mountain Biking
Mountain Climbing
Multisport
Natural Hot Springs
River Rafting
Skiing
Snowmobiling
Featured Vacations: View all vacations

| | |
| --- | --- |
| | BC Sport Fishing Group: The Fraser Valley, rich with rivers and surrounded by the Coast Mountains offers an incredible backdrop to unique and amazing world-class Salmon fishing and Sturgeon fishing. We offer a great fishing... more |

| | |
| --- | --- |
| | Tourism Vernon: Make it yours! There's 100 lakes within an hour drive, world-class golf, mountain & wellness resorts, great beaches & trails, outstanding mountain biking, spectacular farmers' markets, & family-frien... more |

| | |
| --- | --- |
| | Canadian Outback Rafting: Near Vancouver & Whistler, our rafting trips for all ages are the #1 choice of local and visiting families, corporations and tour groups. Visit our website to learn about our world-class guides, stat... more |

| | |
| --- | --- |
| | Legacy Lodge at Rivers Inlet: Legacy Lodge provides a true awakening to nature & the ultimate sportfishing experience. Remote yet easily accessible, ours is a world of its own on the waters of Rivers Inlet. This is a premier fish... more |

| | |
| --- | --- |
| | Christina Lake Vacation Rentals: Escape to Christina Lake! We have a variety of vacation rental properties in BC's Kootenays. Lakeshore cabins, country cottages, large family homes. On the lake, close to the lake, or in the solitude ... more |

Regional Information

Cities & Towns Lodging, Hotels, Services & Events . . more info
Lakes Resorts, Cabins, Fishing Info, Maps . . more info

Travel Info Travel Journals, Tourist Info Centers, Weather, Road Conditions, BC Ferries Info, Travel Planner . . more info

Points of Interest . . more info
Provincial Parks . . more info
Trails Hiking & canoeing trails . . more info



---



Advertise With Us
Promote your business on the BC Adventure Network.
BC's largest and most visited tourism Web site . . . more info.
Advertising Inquiries:
advertising@ibcnetwork.com
© 1995 - 2013 Interactive Broadcasting Corporation
---

Follow Us On Facebook
List of BC Adventure
Advertisers
Site Info
Advertise With Us
Awards
About Us
Contact Us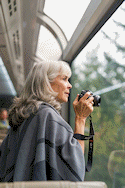 Free Vacation Guides
BC Vacation Guides
Coastal Vacations
Thompson Okanagan
EcoTourism
Fishing Vacations
Guest Ranch Guide
Romantic Getaways
Wilderness Vacations
Winter Vacations
The Rockies Guide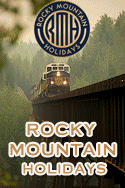 Login