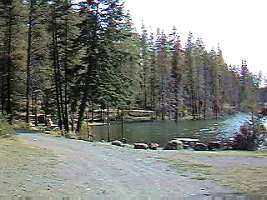 Resorts & Campsites: There is a large treed BCFS campsite accessible to cars, campers and small RV's. Boats can be launched and there is good swimming at this site.

BC Adventure Network members serving this area:


If you would like to have your business listed, please Click Here.

Fishing Report: Till is a rainbow stocked lake with reports of 6 pound fish being caught. Till is subject to winterkill. Phone local Fly & Tackle shops for up to date info.
Be sure to visit Fishbc.com for angling information!

Viewscape: Situated on a plateau with sandy soil and a heavy growth of spruce and pine. The lake is a glacial blue/green color, but it is not from glacial till.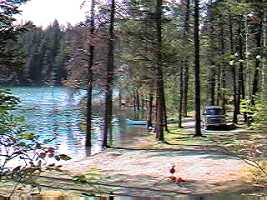 Shoreline: Data Not Available
Nearby Lakes
Buckskin Lake - Follow the Meldrum Creek Road past Till Lake for approx 20 km (12.4 mi). A small aerated lake, Buckskin is reported to be a good producer of 4 to 5 lb rainbows on the fly.
Note: Always check your current BC Fishing regulations before you start fishing a new lake.