Fraser River and Thompson River
Accommodations & Provincial Campgrounds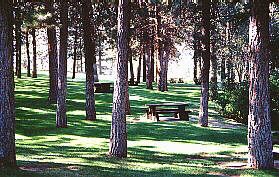 Picnic Site at Skihist Provincial Park
---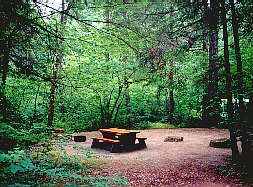 Campsite at Emory Creek Provincial Park
Emory Creek Provincial Park
Travel north of Hope 18 km on Hwy 1. The park offers 34 campsites. Wander along the banks of the historic Fraser River and explore the forest. For your convenience, there's a public telephone and restroom facilities.
---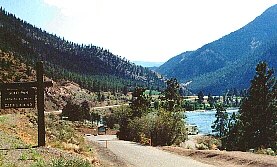 Goldpan Provincial Par
Goldpan Provincial Park
This 5 hectare park is located 10 km south of Spences Bridge on the Thompson River. The area is popular with white water rafters and offers a spectacular base from which to explore the nearby area. Fishing in the area may prove productive. A 14 site campground is provided.
---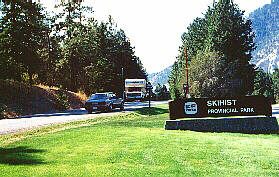 Picnic Site at Skihist Provincial Park
Skihist Provincial Park
The Skihist Provincial Park is located north of Lytton on Highway 1, the historic Cariboo Wagon Road. The 68 site campground provides water, wood, toilets, a sani-station and a picnic area nearby. The surrounding area is a haven for the nature enthusiast with its wide array of bird and wildlife species. The Thompson River provides some of BC's best whitewater.
---

Marble Canyon Provincial Park
Located south east of Lillooet on Highway 12, this park offers a wonderful mixture of natural features. Explore unique rock formations. Photograph waterfalls. Study ancient pictographs. Swim in emerald lakes. Kayaking and canoeing are also popular. There are 34 camping sites and camping fees apply.
---
Private Accommodations
There are a number of hotels, motels, lodges, resorts and campgrounds offering a full range of accommodations and other services in this area. Consult the BC Adventure Network accommodation guide.
Search all Accommodations listings in this region.
© 1996- 2023 INTERACTIVE BROADCASTING CORPORATION
Fraser River and Thompson River Accommodations & Provincial Campgrounds